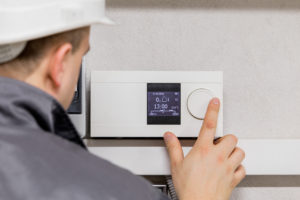 HEATING SYSTEMS
The number of systems available in this industry is staggering. Each heating system is designed for the purpose of warming indoor air, but each functions differently, with a variety of fuel energy sources, differing energy–efficiency ratings, and a wide range of price tags. But since there are so many options and types available, that means there is a single system that is perfect for your specific needs.You may need to prepare for the colder months through preventive heater maintenance. Or it could be that an internal part has broken and needs a heating service repair. Perhaps you are completing a renovation project and a heater replacement will finish the job. Or it could be that you are in the midst of new construction and need to have a new system installed. No matter what situation you find yourself in, having skilled professionals to complete the job is essential to the success of your. Read more...
Our Heating systems Include:
Installation – Whether you are looking for a standard heat pump or a quality Trane furnace, PGI will recommend and install the most efficient unit size for your home.
Replacement – When your old unit finally breaks down or if it is more than 10 years old and you're ready to save money by upgrading to a more efficient model, we have you covered. We'll help you choose the right capacity unit, install, and haul the old unit away.
Repair – We offer service for any HVAC emergencies or services
Maintenance – From inspecting your unit to replacing parts, catching wear and tear before something breaks can save you a fortune. We also offer duct cleaning services that can save you money on your power bill and reduce indoor air pollution in your home.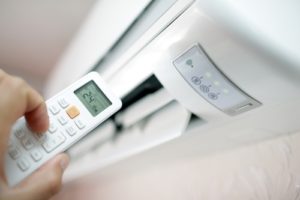 AC SYSTEMS
Whether you need us for a new AC system, major repair, or are ready to have that annual maintenance check-up, you can count on PGI Heating & AC to deliver your air conditioning services in a quality, timely and affordable manner. Our technicians will walk you through the entire process. Having a skilled AC company such as ours will make any project much simpler. Read more...
Our AC services include:
Installation – Regardless of the size of your home, we'll find the right unit to maximize energy efficiency and keep your power bill down.
Replacement – If it's time to retire your old broken or inefficient system in exchange for a new one, PGI will be there every step of the way. We'll help you decide on the best model, install your new system, and haul the old unit away.
Repair – We offer service for any HVAC emergencies or services.
Maintenance – If you feel that your unit is in need of a tune-up, or just want to have it inspected to prevent future damage, we'll be there when you need us. We also offer duct cleaning and air quality services to save you money on your electric bill and improve the air you breathe.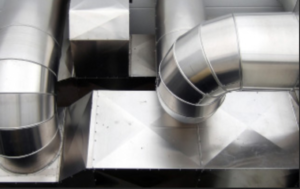 Sheetmetal Fabrication
Not all roofs are the same which is why sometimes you need to have custom roofing components fabricated. At PGI, our extensive sheetmetal fabrication department can create anything that you need for your home or building. We offer comprehensive custom roofing fabrication from all types of chimney flashings to roof curbs, roof-to-wall flashing, valley flashings and custom vent design. Our capabilities allow us to provide virtually any size, shape and bend required, and can be built from copper, galvanized or stainless. Our sheetmetal fabrication department can do it all! Give us a call if you need any kind of custom piece fabricated for your roof.
Read more...
Our custom sheetmetal services include:
Chimneys caps and flashing
Roof Curbs
Roof-to-wall flashing
Valley flashing
Vent design
Awnings and bay roofs
Gutters and downspouts
Other custom design pieces